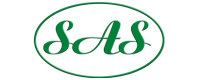 Devices and machines for manual sheet metal cutting in transversal and longitudinal directions.
Sheet width 1250mm, sheet thickness 0,8mm.
Devices for manual cutting increase and improve the productivity of sheet metal profiles and enable qualitative and precise cutting of sheet metal.
FERRO-REZ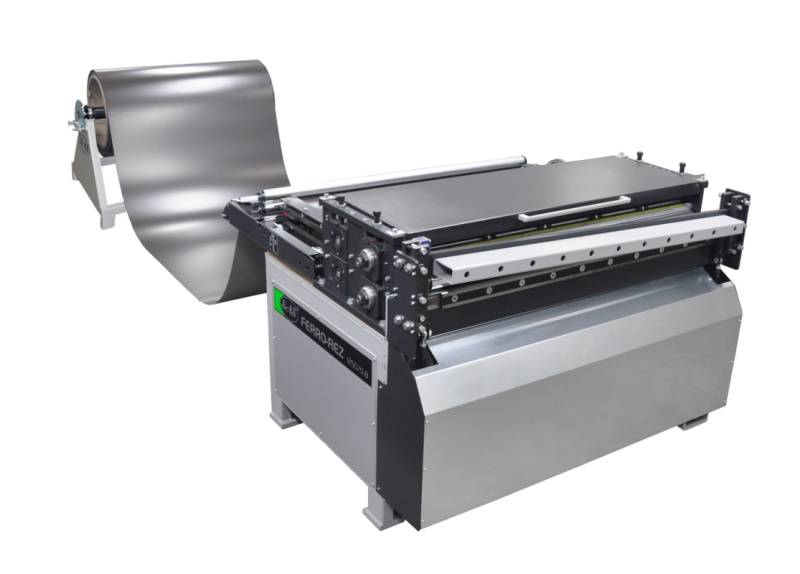 Slitting machine Ferro-Rez cuts maximum 1.250 mm width sheet metal. Machines are made for faster and easier sheet metal cutting in longitudinal and transversal direction, suitable for roofing companies.
Slitting machine is made of:
Insert table with adjustable back gauge
Rubber rollers for moving sheet metal
3 pairs of roller blades, maximal number of roller blades is 5
Automatic guillotine shears
Slitting machine is equipped with measuring system and Touch-screen panel. This enables easy automatic and manual work. In automatic mode several sheet metal length and number of pieces can be adjusted. With help of frequency regulator sheet metal speed is adjustable.
Technical data
| | |
| --- | --- |
| | FERRO-REZ |
| Weight | 1.000 kg |
| Working width | 1.250 mm |
| Sheet metal thickness | 0,8 mm |
| Number of blades | 3 |
| Voltage | 380 V |
| Power | 2,6 kW |
| Fuses | 16A |
MIZA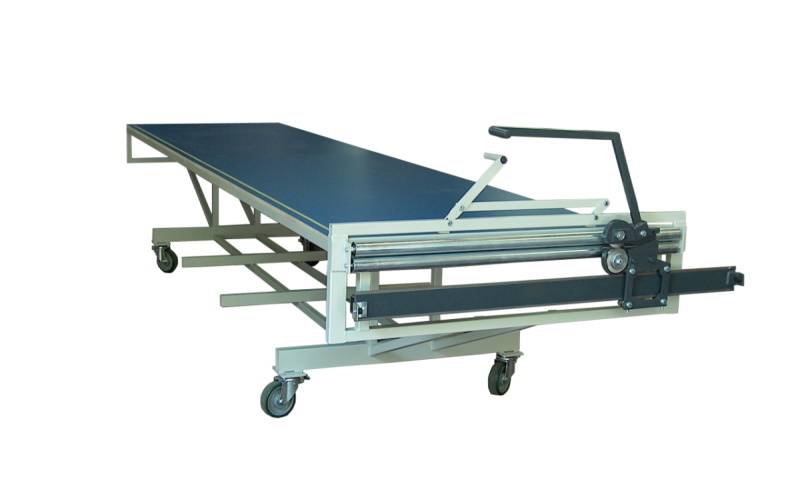 Cutting table on wheels, with shears for sheet metal cutting in transversal direction.
Technical data
| | | | | |
| --- | --- | --- | --- | --- |
| MIZA | | | | |
| Working length | 8.000 mm | 7.000 mm | 6.000 mm | 5.000 mm |
| Working width | 1.250 mm | 1.250 mm | 1.250 mm | 1.250 mm |
| Sheet metal thickness | 0,8 mm | 0,8 mm | 0,8 mm | 0,8 mm |
SKA-DR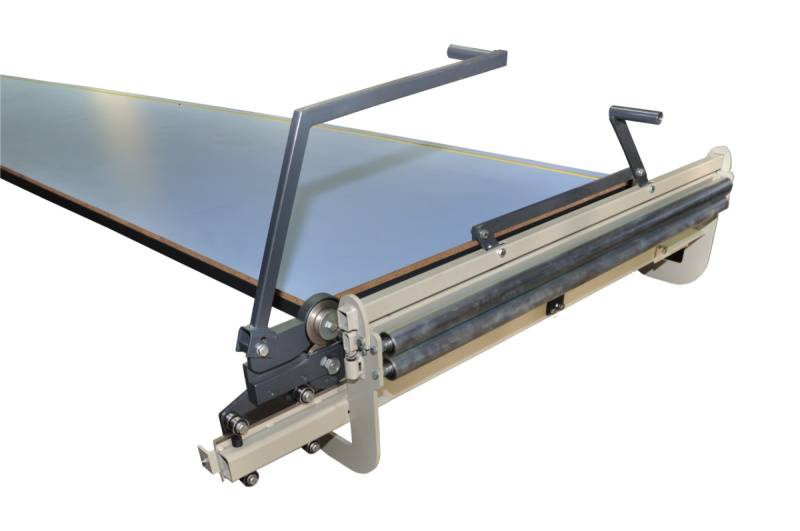 Shears for transversal cutting of sheet metal with holder, width 1.250 mm
Technical data
| | |
| --- | --- |
| | SKA-DR |
| Weight | 70 kg |
| Working width | 1.250 mm |
| Sheet metal thickness | 0,8 mm |
SKA-PR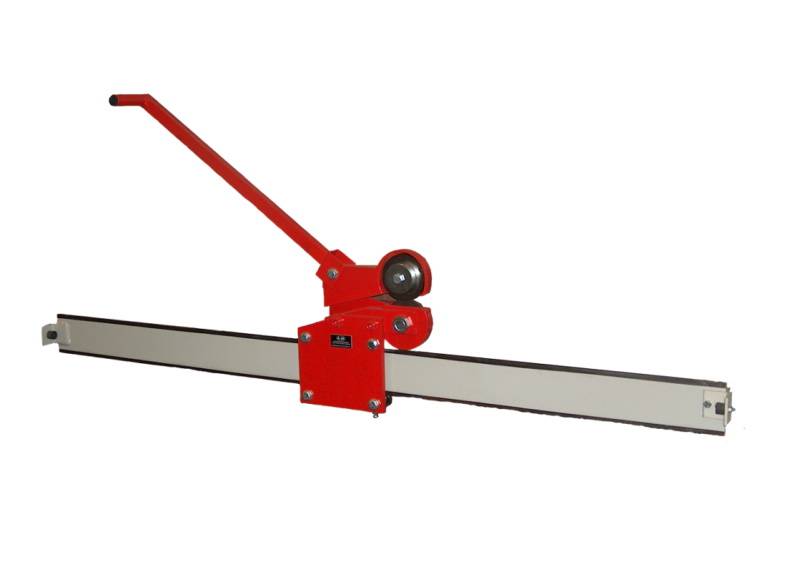 Shears for transversal cutting of sheet metal for the table, width 1.250 mm
Technical data
| | |
| --- | --- |
| | SKA-PR |
| Weight | 30 kg |
| Working width | 1.250 mm |
REZ
Machine for transversal cutting of sheet metal width measuring
Technical data
| | |
| --- | --- |
| | REZ |
| Weight | 250 kg |
| Working width | 1.250 mm |
| Power | 0,55 kW |
For all inquiries and more info about our machines please contact us by:
Phone: +386 (0)3 810 41 10
email: info@strojegradnja-sas.si