We manufacture harvesters for:
Chamomile
Hemp
Herbs
Pumpkin seeds
Chamomile flower harvester
Harvester type: KVH – 2000E is made from steel construction on which is mounted knuckle-gear drive for the rotating harvester drum. Drum is used for picking the chamomile heads. After picking the chamomile flower heads, harvester drum throws harvested flower to the conveyor, which feds the basket with a hydraulic system for discharging. Basket capacity is 2,7 m³. Basket empties via its own hydraulic system connected to the hydraulic system of the tractor.
– type of operation: traction – tractor
– capacity: 0,25 – 0,33 ha / h (depending on conditions)
– width: 2 m
– needed power for towing tractor: 30 kW power
The header for harvesting hemp
The header for harvesting hemp is designed to pick hemp inflorescences (the top part of the hemp plant, which consists of flowers, leaves and seeds) up to a size of about 70 centimetres.
The header is mounted on the front hydraulic tractor and drive is achieved by using a hydro motor from its built-in hydraulic generator powered by cardan tractor transmission.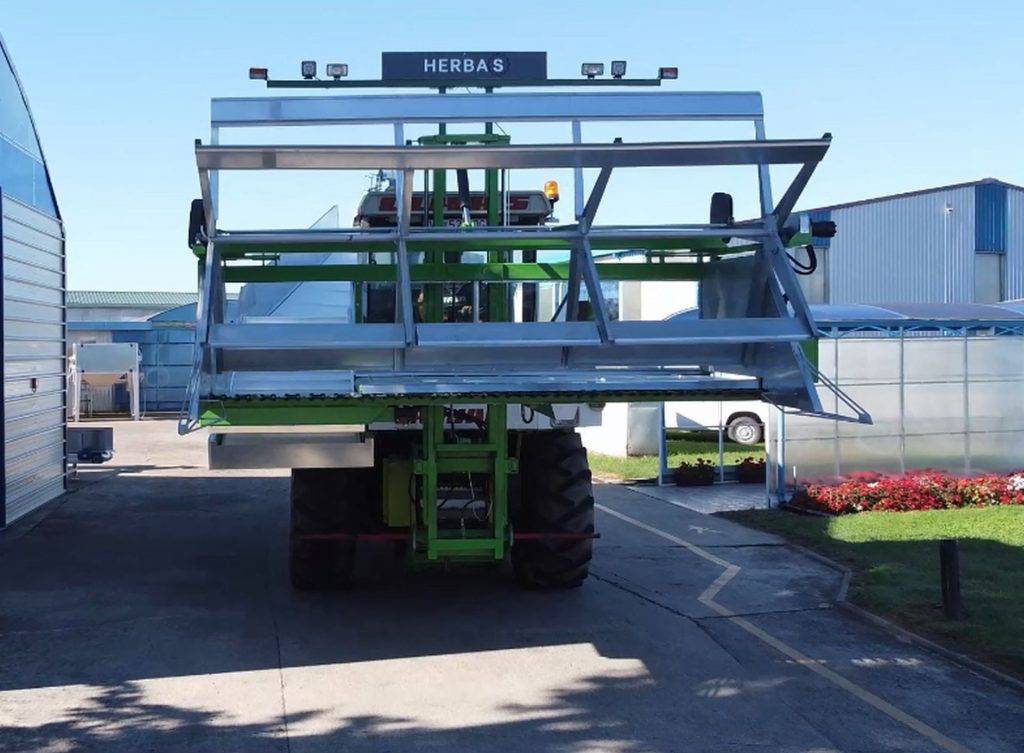 Pumpkin seed harvester
Type HKV 70 – traction harvester for pumpkin seeds is designed for harvesting pumpkins collected in the rows.
Drive of the harvester is achieved through knuckle-gear drive connection with tractor which enables rotation of the drum for separation of seeds from the rest of the pumpkin and drive of fan for vacuum cleaning of seeds from impurities. Simple solid construction ensures good working performance, low maintenance and reliable operation. The foldable design allows easy transport of harvester.
Needed power for towing tractor: 40 kW
Capacity: average 1 ha/5h
Length of drum for cleaning seeds: 1500 mm
Gallery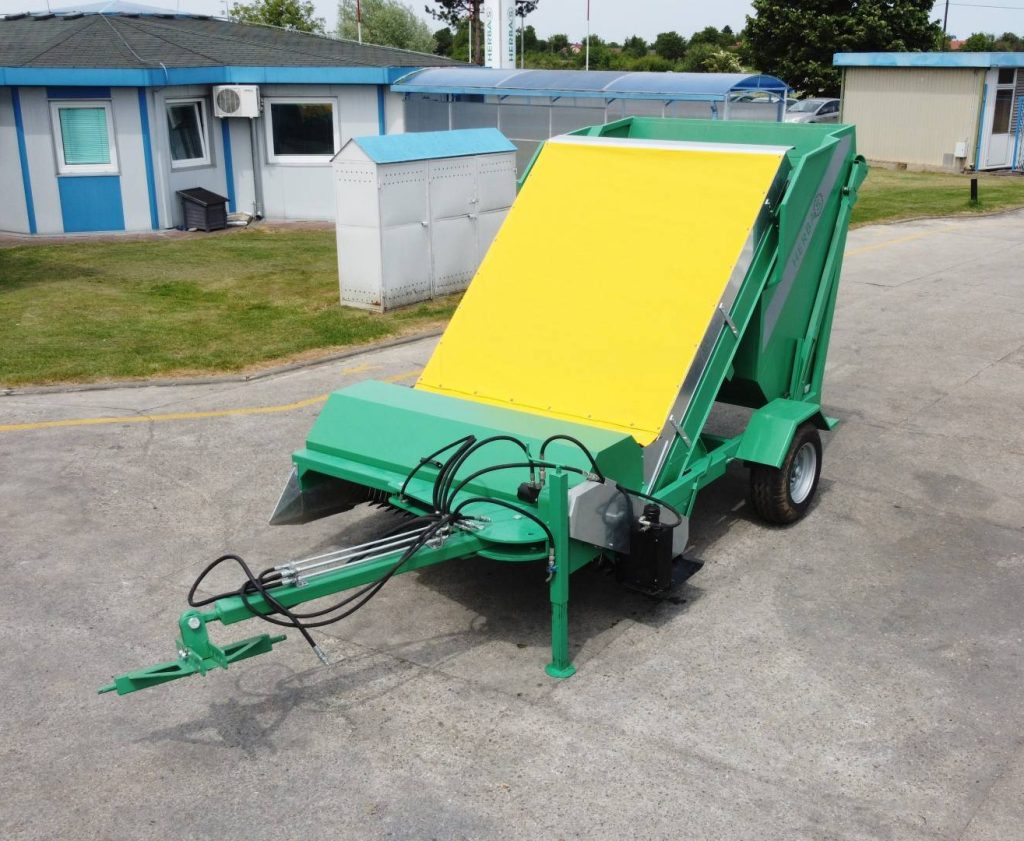 For all inquiries and more info about our machines please contact us by:
Phone: +385 48 816107
Email: herbas@herbas.hr
Our offer: Herbas products