ENGEL Robots product portfolio: Articulated type, Linear type, Picker type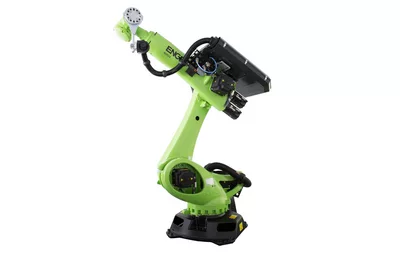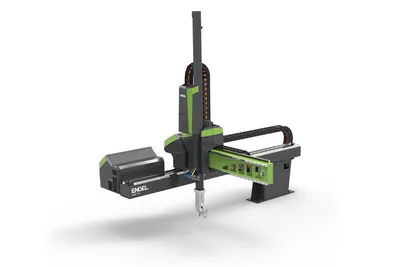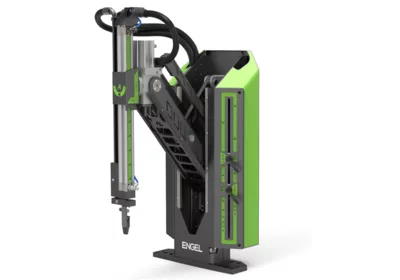 Articulated robots – easix
Industrial robots for flexible handling tasks and precise parts processing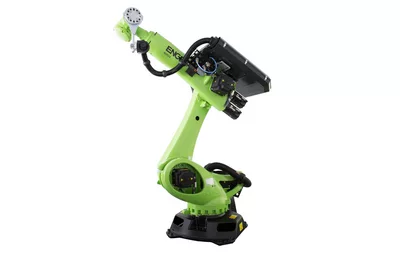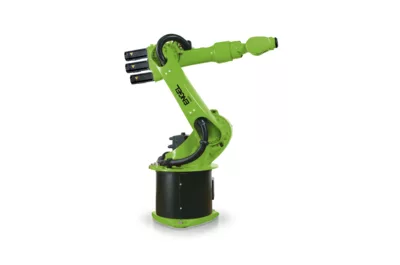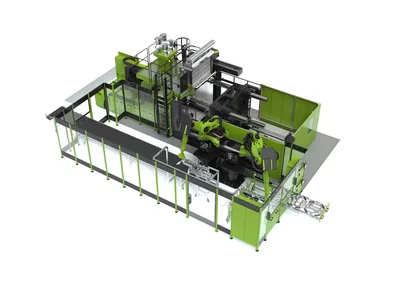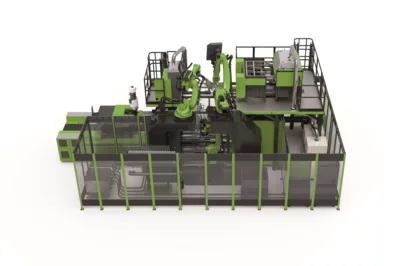 The Engel easix industrial robot is ideally suited for positioning tasks with full freedom of orientation and for machining tasks with precise tracking characteristics. Making your production even more efficient, no matter whether you need a particularly flexible automation solution or face special requirements, such as cleanroom production.
Energy-efficient movements which are easy on the mechanics
Flexible connection, comprehensive gripper solutions
Excellent reliability and worldwide service
Suitable for large machines and production lines
As easy to use as a linear robot
Full freedom of orientation and consistent tracking
Linear robots – viper
Powerful cartesian robots for flexible use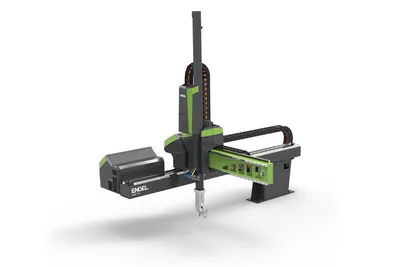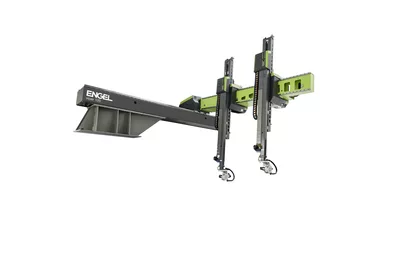 Benefit from our long-standing experience: ENGEL has been building high-performance linear robots since 1980. The ENGEL viper perfectly complements your efficient production cell and its innovative design gives you improved load-carrying capacity with a low deadweight. Smart software packages ensure that all movements are perfectly harmonised.
Diverse and flexible orientation solutions
High stiffness, low weight and best dynamics
Integrated control solution for injection moulding machine, robot and auxiliaries
Flexible connection, comprehensive gripper solutions
Power-saving and synchronous part removal
Available as a long version for even longer part removal strokes
Load carrying capacity between 6 and 120 kg
Carriages for loads between 30 and 5,500 tons
Pickers – pic A, e-pic B, e-pic Z
Compact, reliable and energy-saving sprue pickers and pick & place robots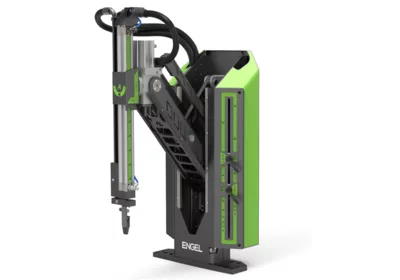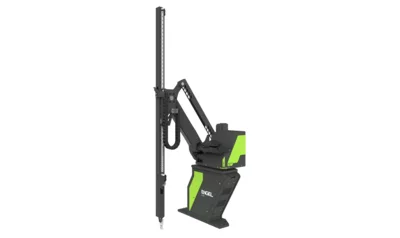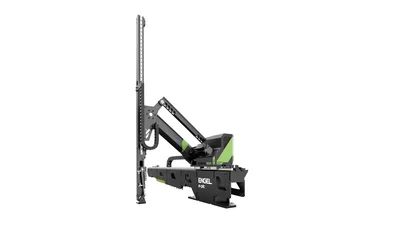 pic A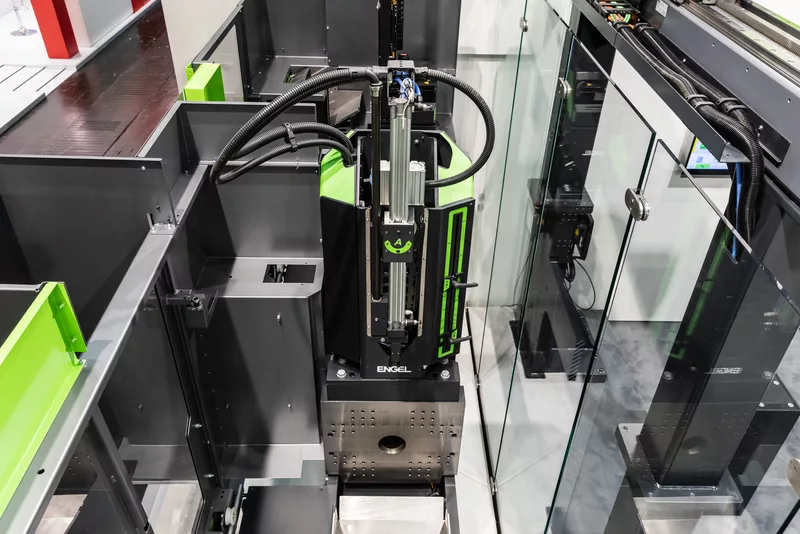 This pneumatic sprue picker, which features a swivel arm instead of the classic X-axis, can operate in the tightest work area. When completely folded in, the swivel arm lies flush against the housing, does not protrude into the mould installation space, resulting in faster mould set-up. Maximum compatibility with the predecessor ER-USP is a matter of course, as it deposits in the same chute and is integrated with the CC300 via the same interface.
Compact design with innovative swivel arm kinematics
Robust mechanics and torsionally stiff part removal stroke for a long service life
Easy integration into production cell via plug & play
Robot arm folds in fully for fast mould set-up
Easy operation – integration in the CC300 machine control unit with a single user interface
Maximum load carrying capacity at the end of the Y-axis is 1 kg
CE certification
e-pic B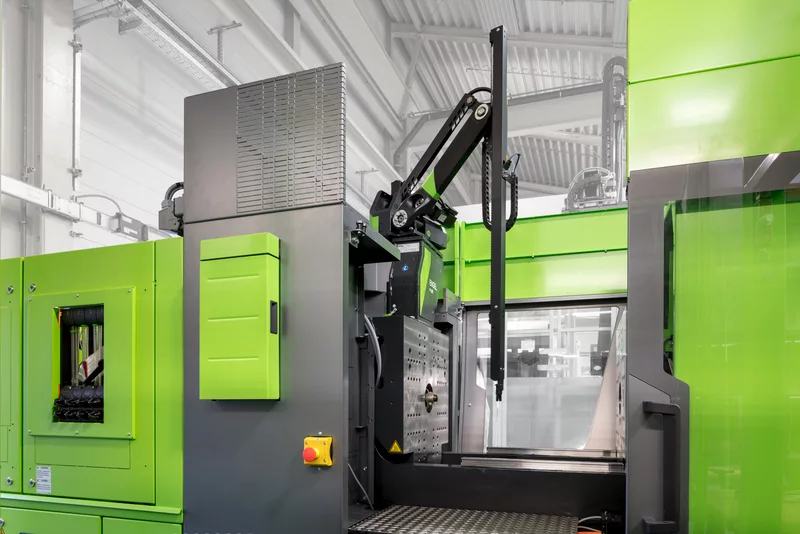 Based on the technology of the proven e-pic Z pick & place robot, the servo-motorised e-pic B sprue picker combines linear movements with a swivel arm to achieve totally new kinematics. It is in particular an economic choice for the fast removal of sprues, if the parts have to be removed manually or fall out of the machine freely.
Programmable, energy saving, low maintenance overhead
Return on investment after 3 years of operation
Can be used as a stand-alone robot with a EUROMAP 67 interface
Fast vertical stroke with 800 mm linear axis and deflected belt drive
Integrated control solution for injection moulding machine, robot and auxiliaries
For diverse applications up to 1 kg parts weight
e-pic Z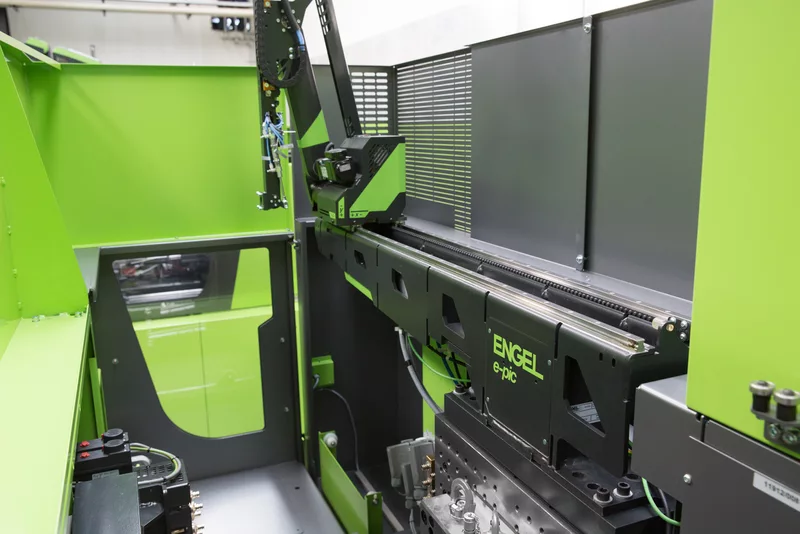 Out-of-the-box – simply plug it in, turn it on and get started: the smart ENGEL e-pic Z linear pick & place robot ensures your cost-effective and energy-efficient entry into automation. It guarantees you quick, safe and simple manipulation of the parts and together with the short intervention times, a trouble-free production process. As an added bonus the new swivel-arm kinematics make the system highly compact, saving space by integration into the injection moulding machine.
Control cabinet integrated in the mechanics for a compact design
Easy setup thanks to dynamic swivel movements with linear positioning data
100% electric for minimum maintenance overhead, and energy savings
Can be used as a stand-alone robot with a EUROMAP 67 interface
Integrated control solution for injection moulding machine, robot and auxiliaries
For versatile applications with 3 Nm swivel axis up to 2 kg parts weight
For all inquiries and more info about ENGEL machines please contact us by:
Phone: +43 506 200
Email: sales@engel.at