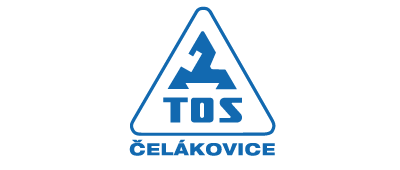 CNC centre lathes in several models SUA 63, 80, 100, 125, 150 with
Swing diameter over bed from 655m up to 1500mm,
turning length from 2m to 20m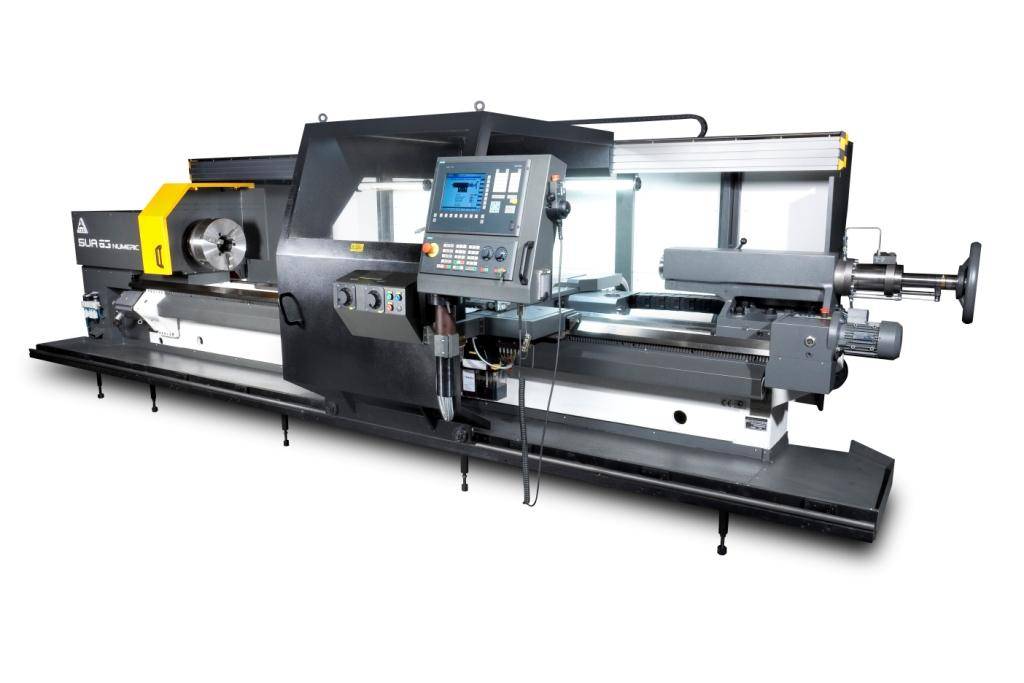 Universal centre lathe is numerically controlled machine intended for roughing and finishing works on shaft and flange components, further for thread cutting, boring, turning of cones and various shape rotation surfaces. The machine features horizontal bed of rigid structure; bed guiding areas are hardened and grinded, the counter-surfaces on bed slide are covered by slide substance Turcite B for removal of jerky movements at low-speed feeds.
Lead of longitudinal feed – Z axis is realised by servo-drive directly to ball bolt. In machines with turning length is from 3 500 mm over 5 000 mm the lead is realised via rack bar. Lead of traverse feed – X axis is is realised by servo-drive directly to ball bolt. Measurement of both feeds is realised by rotating sensors located on servo-drives. In machines with longer turning lengths the Z axis – longitudinal feed is measured directly by linear liner. The machine may be fitted both by manually controlled tool heads, and by multi-position CNC controlled heads from various companies. Further it may be fitted with large amount of special accessories and designed solution fulfilling requirements for present working technology.
SUA 63 Numeric
Technical parameters
Swing Ø over bed
655 mm
Swing Ø over carriage saddle
380 mm
Swing Ø over extended saddle with T-grooves
320 mm
Centre-to-centre distance
2000, 2750, 3500, 5000,
6500, 8000 mm, max 12500 mm
Max. weight of workpiece
(without rest / with rest)
6000 / 8000 kg
Spindle
size 11, DIN 55027, bayonet
Bore
102 mm
Speed range
5 – 1 400 m-1
Main motor power
30,0 Kw
Maximal torque on spindle
6300 Nm
Tailstock
Tailstock sleeve
Ø 130
Inner cone
MK6
Reduction insert
–
Total input power
57 kVA
Weight
6900 – 13100 kg
SUA 80 Numeric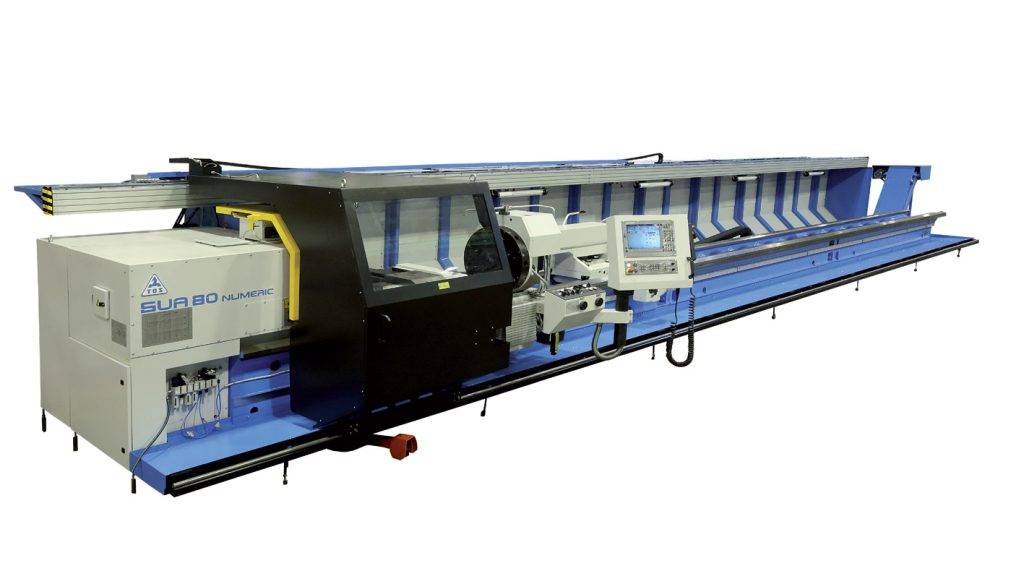 Technical parameters

80 Numeric

Operating range
Swing Ø over bed
840 mm
Swing Ø over carriage saddle
530 mm
Swing Ø over extended saddle with T-grooves
450 mm
Centre-to-centre distance
2000, 2750, 3500, 5000,
6500, 8000 mm, max 14000 mm
Max. weight of workpiece
(without rest / with rest)
6000 / 8000 kg
Spindle
size 11; DIN 55027, bayonet
Bore
128 mm
Speed range
5 – 1250 min-1
Main motor power
30,0 Kw
Maximal torque on spindle
8 000 Nm
Tailstock
Tailstock sleeve
Ø165 mm
Inner cone
MK6
Reduction insert
Total input power
57 kVA
Weight
7500 – 14900 kg
SUA 100 Numeric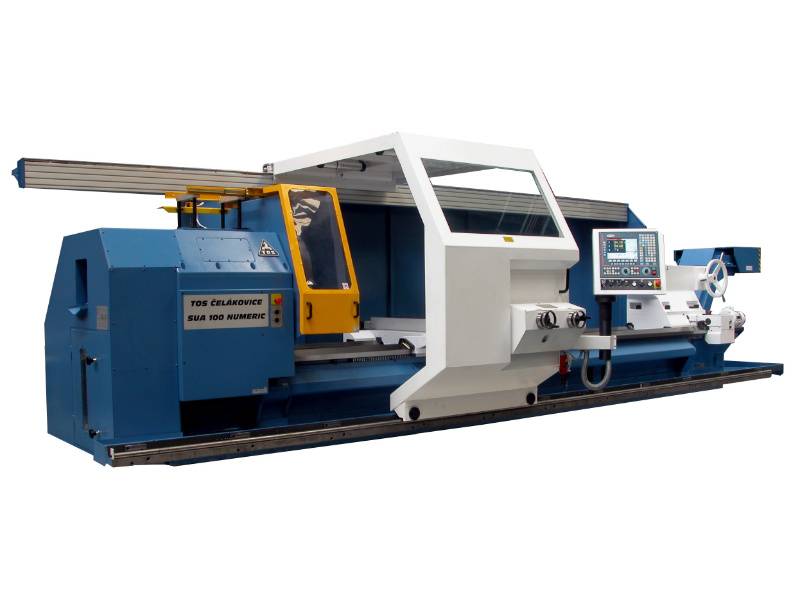 Technical parameters SUA 100 Numeric
Operating range
Swing Ø over bed
1050 mm
Swing Ø over carriage saddle
720 mm
Swing Ø over extended saddle with T-grooves
630 mm
Swing Ø over perpendicular hardened rail with T-grooves
550 mm
Centre-to-centre distance
2000, 3000, 4000, 5000,
6000, 8000 mm, max 20000 mm
Max. weight of workpiece
6 000 / 8 000 kg
Spindle
size 11, DIN 55027, bayonet
Bore
128 mm
Speed range
4-630 min-1
Main motor power
37,0 Kw
Maximal torque on spindle
12000 Nm
Tailstock
Tailstock sleeve
Ø 165 mm
Inner cone
100 (1:20) mm
Reduction insert
100 (MK6)
Total input power
67,0 kVA
Weight
9500- 22500 kg
SUA 125 Numeric
Technical parameters

SUA 125 Numeric

Operating range
Swing Ø over bed
1250 mm
Swing Ø over carriage saddle
930 mm
Swing Ø over extended saddle with T-grooves
840 mm
Swing Ø over perpendicular hardened rail with T-grooves
760 mm
Centre-to-centre distance
2000, 3000, 4000, 5000,
6000, 8000 mm, max 20 000 mm
Max. weight of workpiece
6000 / 8000 kg
Spindle
size 11 DIN 55027, bayonet
Bore
128 mm
Speed range
4-630 min-1
Main motor power
37,0 Kw
Maximal torque on spindle
12 000 Nm
Tailstock
Tailstock sleeve
Ø 165 mm
Inner cone
100 (1:20) mm
Reduction insert
100 (MK6)
Total input power
67,0 kVA
Weight
9800 – 22900 kg
SUA 150 Numeric
Technical parameters

SUA 150 Numeric

Operating range
Swing Ø over bed
1500 mm
Swing Ø over carriage saddle
1190 mm
Swing Ø over extended saddle with T-grooves
1100 mm
Swing Ø over perpendicular hardened rail with T-grooves
1020 mm
Centre-to-centre distance
2000, 3000, 4000, 5000,
6000, 8000 mm, max 20000 mm
Max. weight of workpiece
6000 / 8000 kg
Spindle
size 11, DIN 55027, bayonet
Bore
128 mm
Speed range
4-630 min-1
Main motor power
37,0 Kw
Maximal torque on spindle
12 000 Nm
Tailstock
Tailstock sleeve
Ø 165 mm
Inner cone
100 (1:20) mm
Reduction insert
100 (MK6)
Total input power
67,0 kVA
Weight
10 600 – 23 700 kg
For all inquiries and more info about our machines please contact us by:
Phone: +420 326 633 230
email: info-tos@sub-tos.cz