Large format Cutting and Routing Plotters available as standard in work surface dimensions of 1700 x 2500 mm up to 3400 x 5000 mm. We have solutions for V-grooving, film cutting, grooving, oscillating cutting, wheel cutting and milling.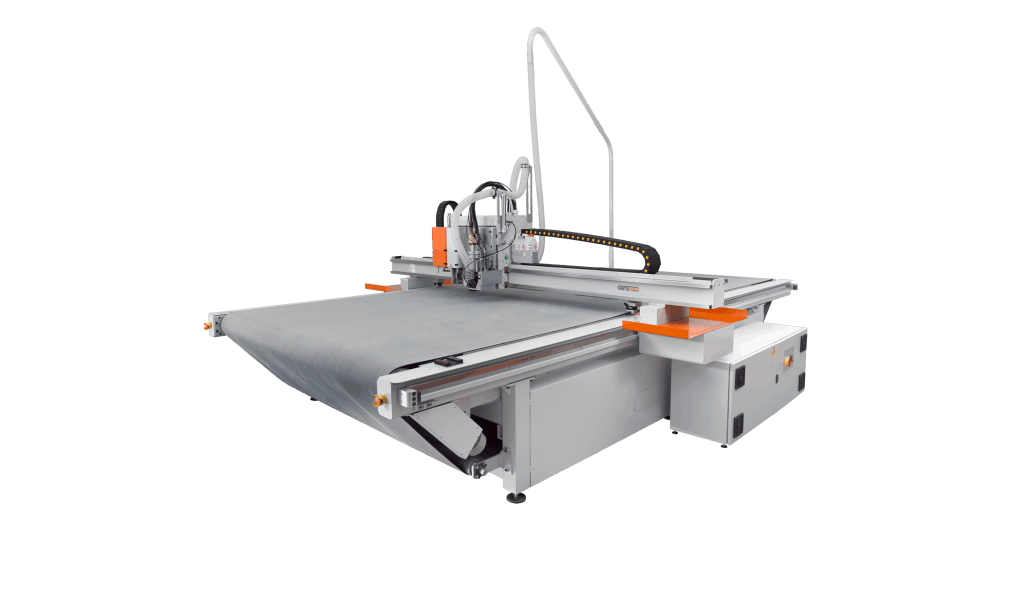 The main equipment for cutting and routing plotter are oscillating and fixed knives with feed speeds over 1 m/s.
Unwinders are available on request in the COMAGRAV DIGI RC / DIGI CORSA RC version.
COMAGRAV DIGI CORSA
Large-area cutting system for industrial cutting, powerful milling, advertising production, packaging production, sales support, exhibitions and design.
COMAGRAV DIGI CORSA processes widest range of materials.
Automatic tool change is standard with DIGI CORSA.
Powerful spindle with 50.000 RPM perfectly mills plexiglass, dibond, aluminum, PVC, ABS, etc.
Technical specifications
Workspace
| | |
| --- | --- |
| COMAGRAV DIGI CORSA 1725/ DIGI CORSA 1725 RC | 1700 x 2500 mm |
| COMAGRAV DIGI CORSA 2034/ DIGI CORSA 2034 RC | 2000 x 3400 mm |
| Maximum material height for cutting | 60 mm |
| Maximum material height for routing | 80 mm |
| Maximum speed | 1150 mm/s – 69 m/min |
| Maximum acceleration | 5000 mm/s2 (depends on used tool) |
| Resolution | 0.00075 mm |
| Spindle power | 3.6 kW |
| Maximum spindle speed | 50000 RPM |
| ATC tray | 8 tools, covered |
| Clamping | HSK E25 |
| Collets | Ultra precise ER-16 (dimension 1-10 mm) |
| Space under gantry | 80 mm |
| Tool cooling | Integrated in dust collector |
| Vacuum power | 5.5 kW |
| Vacuum zones | 6, software-switched |
| Weight | 2350 kg (DIGI CORSA 2034 RC) |
COMAGRAV DIGI
We bring you an innovative solution for a cutting and milling plotter that can handle all cutting operations. After years of experience in the CNC router market, we present a cutting and milling plotter, which COMAGRAV ranks among its best products.
DIGI – Multifunctional powerful cutting and routing plotter for cutting and routing boards and fabrics, packaging production, industry and design.
The main cutting equipment is oscillating and fixed knives for plastic, foam and paper materials.
Powerful spindles cleanly mill plexiglass, dibond, aluminum, PVC, ABS, etc. Especially the 60.000 RPM variant exceeds all expectations.
Motorised cutting disc effectively cuts tarpaulins, banners and fibrous materials, both woven and non-woven.
The camera system is standard equipment of the cutting plotter COMAGRAV DIGI.
This necessary tool for cutting printed media is no extra charge. The system finds the print marks and adjusts the cut to the actual print condition. The camera system supports outputs from print RIPs – compatibility is without worries (Onyx, Flexi, Asanti, Colorgate, EFI Fiery, Caldera, Adobe Illustrator,…).
You can also add modules later – the plotter will grow together with your business.
Technical specifications
Work surface size – active cutting part
COMAGRAV DIGI 1715/ DIGI RC 1715
1700 x 1500 mm
COMAGRAV DIGI 1720/ DIGI RC 1720
1700 x 2000 mm
COMAGRAV DIGI 1725/ DIGI RC 1725
1700 x 2500 mm
COMAGRAV DIGI 1730/ DIGI RC 1730
1700 x 3000 mm
COMAGRAV DIGI 1755
1700 x 5500 mm
COMAGRAV DIGI 2034/ DIGI RC 2034
2000 x 3400 mm
COMAGRAV DIGI 2534/ DIGI RC 2534
2500 x 3400 mm
COMAGRAV DIGI 3430/ DIGI RC 3430
3400 x 3000 mm
COMAGRAV DIGI 3450/ DIGI RC 3450
3400 x 5000 mm
COMAGRAV DIGI custom size
on request
Maximum height of cut material
60 mm
Working feed speed
1150 mm/s – 69 m/min
Maximum acceleration
3000 mm/s2
Resolution
0,00076 mm
Spindle power
up to 2 kW
Control system
PILOT extended 3D control system
Weight from
770kg (DIGI 1715)
Weight to
2820 kg (DIGI 3450RC)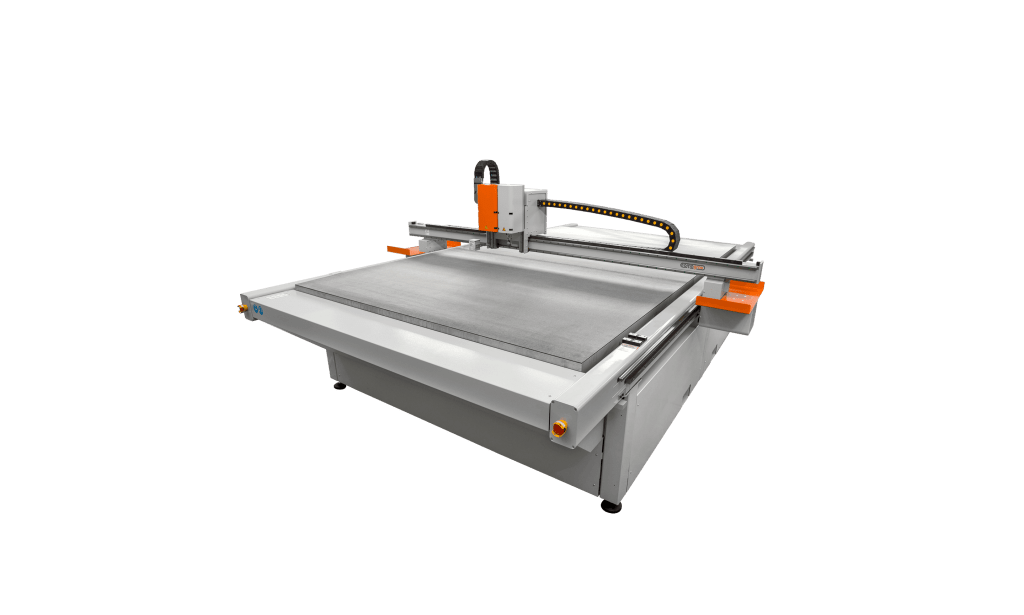 COMAGRAV DIGI RC
Compared to COMAGRAV DIGI, COMAGRAV DIGI RC also has a material unwinder, where it is enough to load a roll of material into the unwinder, the machine unwinds the material itself and the integrated camera system reads the QR code from the material. This, combined with new software and preset libraries means, that the machine will cut file by file without the need for a machine operator, saving time and money while reducing machine maintenance.
For all inquiries and more info about our machines please contact us by:
Phone: +420 317 778 022
E-mail: info@comagrav.com